DEATH ROAD BOLIVIA
The Death Road biking tour is simply the best option for a full day of adventure and adrenaline in one of the most impressive places in Bolivia, "El camino de la muerte" Has to be done when in La Paz!
Get our Death Road Bolivia special offer today!

BEST PRICE: Rocky Mountain RMX $us 113 – Specialized Bike $us 98 – Transition Bike $us 84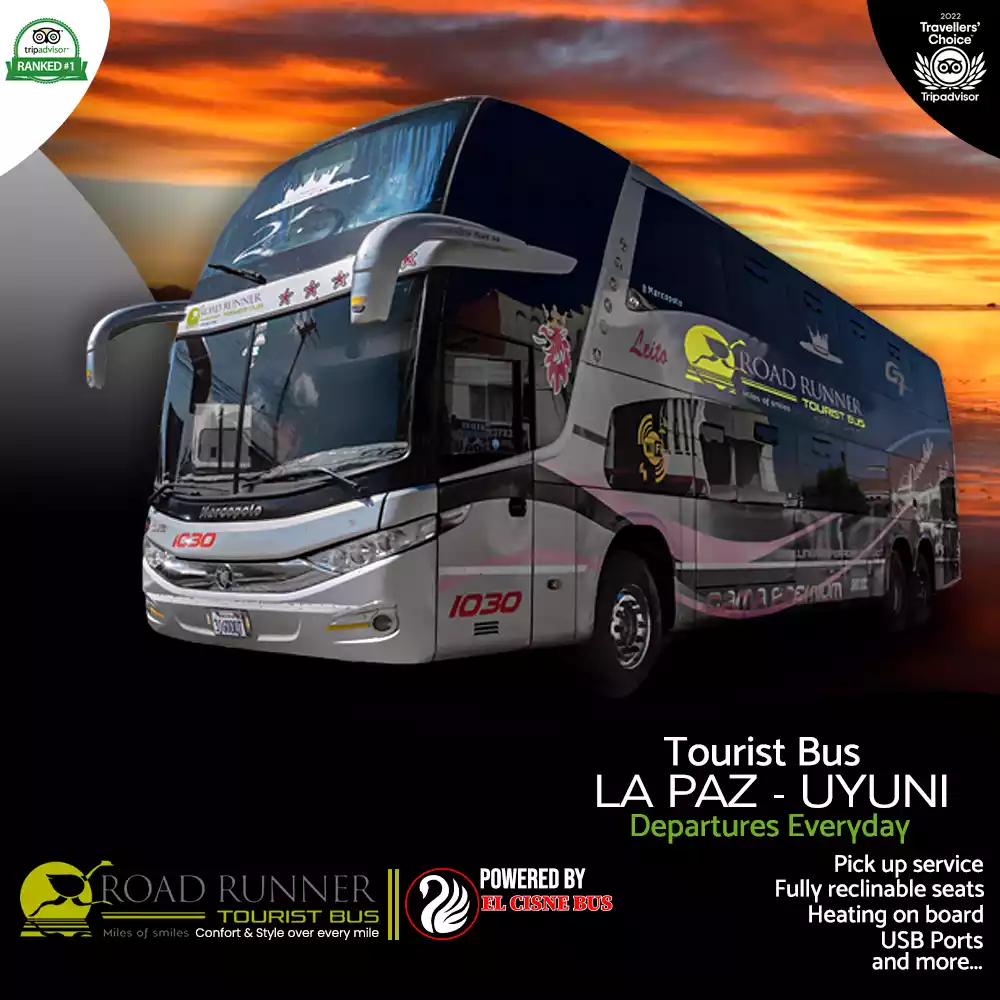 La paz – uyuni bus PROMOTION
The only company that has:
– Pick up service.
– Travel concierge on board.
– Fully reclinable seats.
– 2 seats per row with a great space for your legs.
– Heating on board.
– USB Ports
– Dinner and breakfast.
– Online payment.
DEPARTURE EVERY DAY! 21:15 hrs.
Best Price: $us 33 PP.