DEATH ROAD BOLIVIA
The Death Road biking tour is simply the best option for a full day of adventure and adrenaline in one of the most impressive places in Bolivia, "El camino de la muerte" Has to be done when in La Paz!
Get our Death Road Bolivia special offer today!

BEST PRICE: Specialized Bike $us 78 – Scott Genius Bike $us 95
and Scott/Venzo $us 50 (Limited time promotion only for September 2019)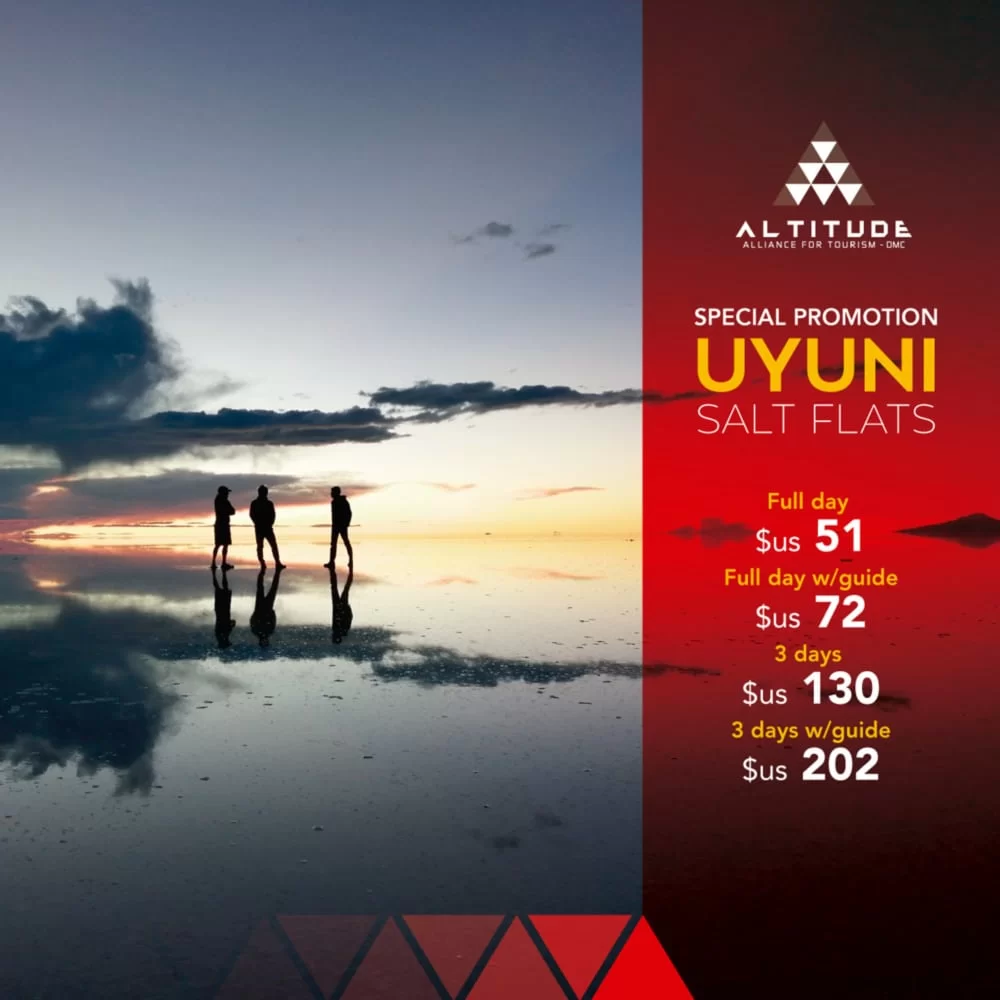 Uyuni Bolivia Salt Flats Promotion
The Uyuni Salt Flats or –Salar de Uyuni– is the highlight of any trip to Bolivia, as it represents a unique experience, impossible to equal anywhere else in the world. Get our Uyuni Bolivia Salt Flats Tour offer today!
Altitude Paintball Promotion
This is the perfect opportunity to make friends and experience an incredible adrenaline rush while in the coolest city of South America.
EVERY WEDNESDAY and private groups from 15:00 to 16:30 hrs.
Best Price: $us 25 PP.
La paz – uyuni bus PROMOTION
Fully reclinable seats, 2 seats per row (2-1) with good leg room, heating on board, free WiFi, dinner and breakfast, online payment and more…
DEPARTURE EVERY DAY! 22:00 hrs.
Best Price: $us 34 PP.

Wow what an incredible day - definitely one for the memory box. I am currently on my honeymoon so this was something on both our bucket list to do... read more here in
Bolivia.

I can't fault the service we were given, we were picked up exactly on time and briefed along the way so knew what to expect which really helped my nerves. Marrenka and shaggy were incredible guides and made the group feel like a family in no time at all.

I can thoroughly recommend this activity for everyone to do - the scenery and experience is unforgettable.

Thank you so much Altitude Travel.

Lucy

LucyP1302


8/19/2019

I was a little nervous for Death road, but we had great and professional (Ivan, Juan and Americano). We got a nice breakfast with coffee, tea and sandwiches. We got... read more a snack twice and ended with a great lunch buffet at a swimmig pool. Book your Death Road tour here, you will never forget:)

Carlijn L


7/09/2019

That was the first time that I did a trip like this, and I couldn't be more surprised with how easy and safe it was. Altitude guides were always near... read more to help us. They think about everything to make you feel confortable.

Fernando G


6/24/2019

It was an amazing experience cykling the death road, with mist bursting ahead from each side, creating an outstanding atmosphere just between you and the road. Incredible experience riding a... read more bike on the skies. 5 out of 5

Mcfede


4/06/2019

Thank you so much to Americano for an unforgettable experience on Death Road. Really made my trip to Bolivia! Would recommend to anyone passing by La Paz, it's a must!... read more

Daisy H


5/25/2019

Altitude travel is a very professional and responsible company, they picked us up at the right time, we could enjoy the food, enjoy the beautiful landscapes, the guides very kind... read more , everything was perfect, thanks for giving us the best experience of our lives, excellent...More

Yselitta


3/11/2019