uyuni SALT FLATS - 3 days TOUR
SPECIAL PROMOTION: from Bs. 920
3 Days / 2 Nights
The Uyuni Salt Flats or –Salar de Uyuni– is the highlight of any trip to Bolivia, as it represents a unique experience, impossible to equal anywhere else in the world.
Book now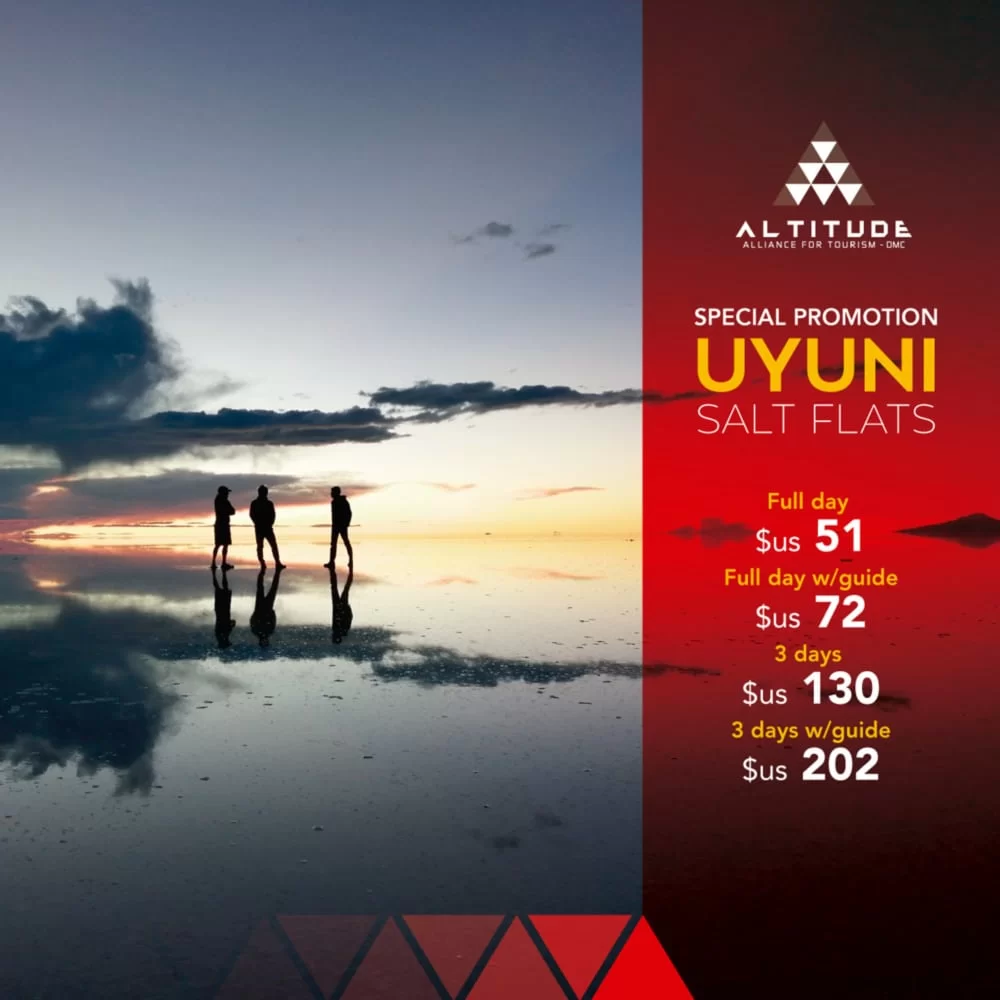 The Uyuni Salt Flats –or Salar de Uyuni– is the highlight of any trip to Bolivia, as it represents a unique experience, impossible to equal anywhere else in the world. This legendary prehistoric lake, called Lago Minchín, went dry between 30,000 to 42,000 years ago, leaving behind the most dazzling desert-like landscape of glistening bright-white salt flats, cacti-studded islands and rock formations.
Located in the southwest of Bolivia, the Salt Flats is the largest salt desert in the world. With an altitude of 3653 meters above the sea level, denoting a cold desert climate, the area goes through two distinct seasons: the dry season (between May and October) and the rainy season (between November and April), during which the desert floods creating a natural mirror and a one-of-a-kind scenery.
However, the Salt Flats are not the only treasure this area offers its visitors. This Altiplanic region is also home to Andean lagoons inhabited by pink flamingoes, snow-capped volcanoes, ancient coral lands, mythical caves used as sacred burial grounds by pre-Inca civilizations, and active geysers reaching an altitude of 5000 meters above sea level.
At Altitude we have taken great care in building a fulfilling package that will allow you to explore and discover Bolivia's most outstanding destination, while catering to your every need. Placing you at the frontier of endless natural beauty, this three-day tour will provide you with an unforgettable travel and life experience.
UYUNI SALT FLAT
DAY 1. Pick up from the bus terminal, airport or hotel, explanation of the route and welcome, free time to have breakfast on your own. At 10:30 we begin the tour with a visit to the train cemetery, the community of Colchani to observe the elaboration of the iodine and the crafts. Then you can see the white desert, lots of salt, "eyes of salt" and the first salt hotel "Playa Blanca"", Flags Square and Dakar Monument. 
Lunch in the middle of salt flat, time to take pictures with perspective. Finally we visit the Incahuasi Island with its gigantic cactus. On the way to the basic lodge a stop to enjoy the sunset. Dinner and overnight at lodge.
DESERT
DAY 2. Leave after breakfast to see some salt residues in the Chiguana salt flat, the Ollague volcano, a semi-active volcano that can be seen from 15 kilometers away, on the way we will visit the Cañapa, Hedionda, Honda, Ramaditas lagoons and Chiarkhota. Lunch on route. Then we will cross the extensive pampa of the Siloli Desert, the Stone Tree and Laguna Colorada, a nesting center for flamingos. Dinner and overnight at lodge.
LAGOONS
DAY 3. Tour starts at 5:30 hours to see the geysers (fumaroles and boiling mud craters) and hot springs of Polques. Panoramic view of the Dalí Desert. We continue towards the Laguna Verde, panoramic view of the Licancabur Volcano.Lunch on route,  and return to Uyuni through the Valley of Rocks, Alota, model town of Kulpina and mining town of San Cristóbal. Transfer to Uyuni airport or bus station.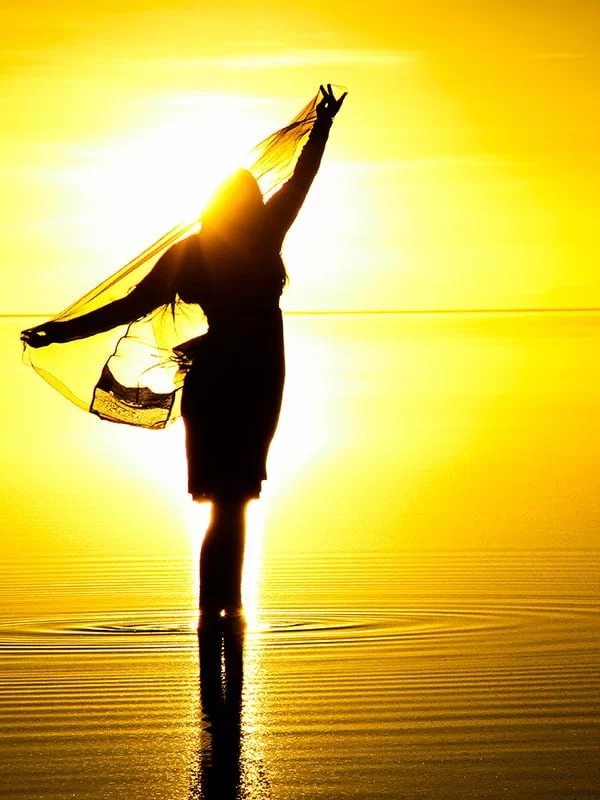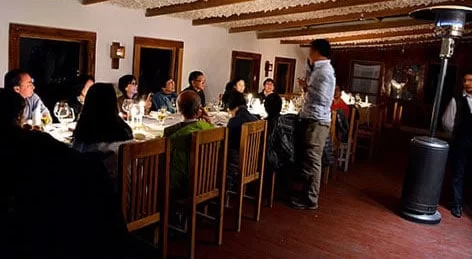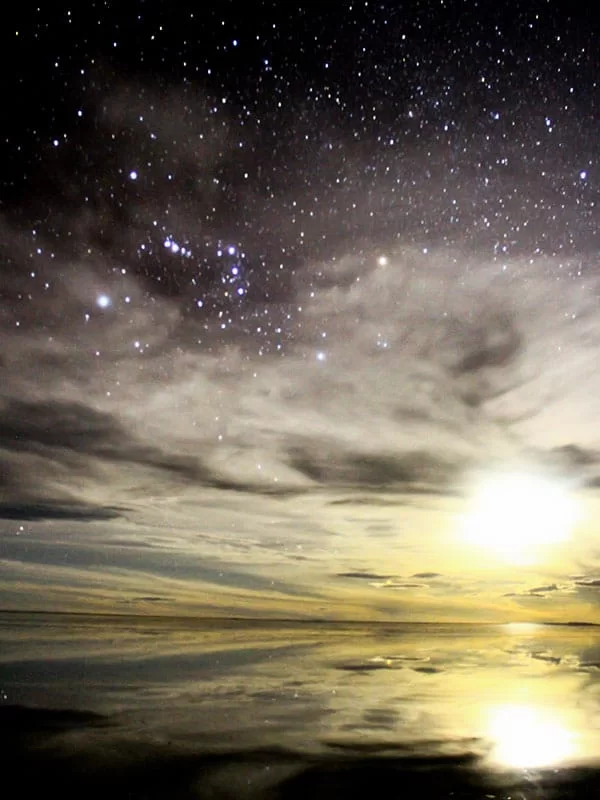 This activity includes the following:
Shared transportation 4 x 4 up to 5 / 6 pax per car
Skilled Driver
Basic accommodation (shared rooms with shared bathroom)
Meals as mentioned
This activity does NOT include the following:
Private rooms (extra cost of $us 20 per night)
Tour guide in foreign language (upon request)
Transportation from/to La Paz (can be arranged)
Entrance fees (Incahuasi Island: $us4.50 and Eduardo Avaroa National Reserve: $22)
Transfer to San Pedro de Atacama (can be arranged)
Airline tickets, airport taxes, entrance fees to on-route public toilets
Shower use $us 1.5 per night, and extras not mentioned in the program.
We advise you to bring the following:
Warm clothes
Sunglasses and sunscreen
Water
Camera
What are you waiting for?