Be A Local walking tour Plus
PRICE: from 22 USD
Be a local takes you through the cities of La Paz, and El Alto, exploring paths where not many tourists go and see, you will travel with us from an altitude of 3,600 m.a.s.l. to an altitude of 4010 m.a.s.l.
hold a place
With its 3600 meters (12000 feet) above the sea level, it is the highest metropolis of the world and one of the most fascinating cities of South America. An amalgam of peoples, architectural styles, cultures and beliefs, La Paz features an incredible variety of attractions and interesting curiosities: only here you can find ancestral traditions mixing with the most modern trends, trendy cafes looking over street food markets, offerings to the Pachamama (Mother Earth) made in front of colonial churches, bowler-hatted cholitas interacting with young hipsters, brick houses standing beside glass skyscrapers.
Dominating La Paz, on the altiplano, is the emblematic city of El Alto. Every Thursday and Sunday El Alto hosts an immense market where locals gather from all nearby towns buy anything from wedding gowns to ovens and motors, perform witchcrafts …and attend the most unusual wrestling show: the Cholitas Wrestling! Inspired by America's WWF and Mexico's Lucha Libre, the Cholita Wrestling is a one-of-a-kind event featuring Bolivian women battling it out in their spectacular fashion. This visually striking performance goes above and beyond any typical show, and represents one of Bolivia's most iconic traditions.
Such a unique setting requires a very unique city tour.
Altitude's "Be A Local" Plus combines a walking tour through La Paz with a journey to El Alto's incredible attractions. Designed by travelers for travelers, it is a concentrated "survivor kit" to explore these fascinating cities while also learning to move around like a true local. In a day, our guides will walk you through the most important sites of La Paz and El Alto giving you an insight into the culture, history, habits and secrets of its inhabitants.
"Be A Local" is the best way to know fellow travelers and discover Bolivia's most idiosyncratic attractions in a genuine, valuable and fun way.
Program
The tour departures every Thursday at 2pm from the Wild Rover Hostel and 2:10pm from Plaza Murillo. It has an approximate duration of 7 hours, during which we will walk through all the main sites of La Paz city center, including: Murillo Square, Lanza Market, San Francisco Church, the Witches Market, and taking public transportation to visit the unique General Cemetery. We will then enjoy a bird-eye view of the city from the Teleferico –the world's highest and longest urban cable car-  on the way to El Alto. Here, we will walk through its incredible street market and finally attend the Cholitas Wrestling, where you will have VIP seats and will have the chance to take a picture with the wrestlers at the end of the show.
At the end of the day, we will take a private bus to come back to La Paz. The tour will finish at the Wild Rover Hostel, in the city center.
Price: $$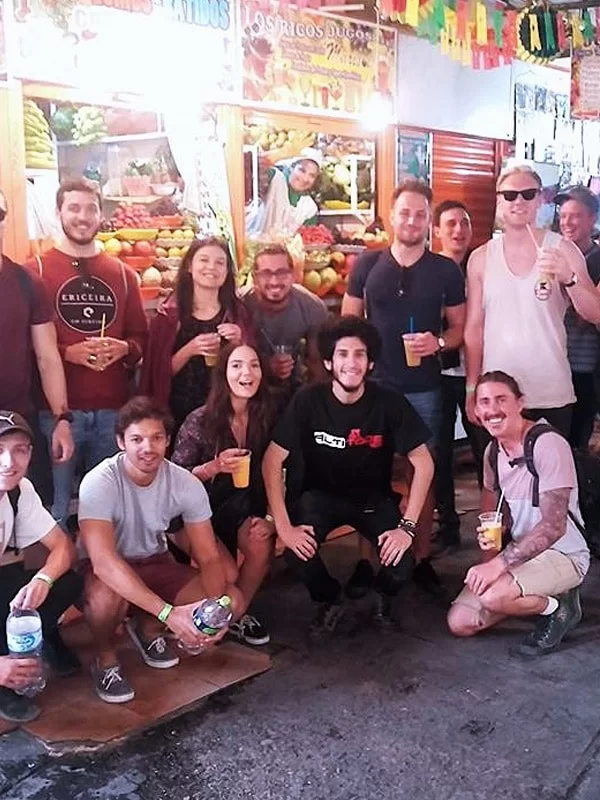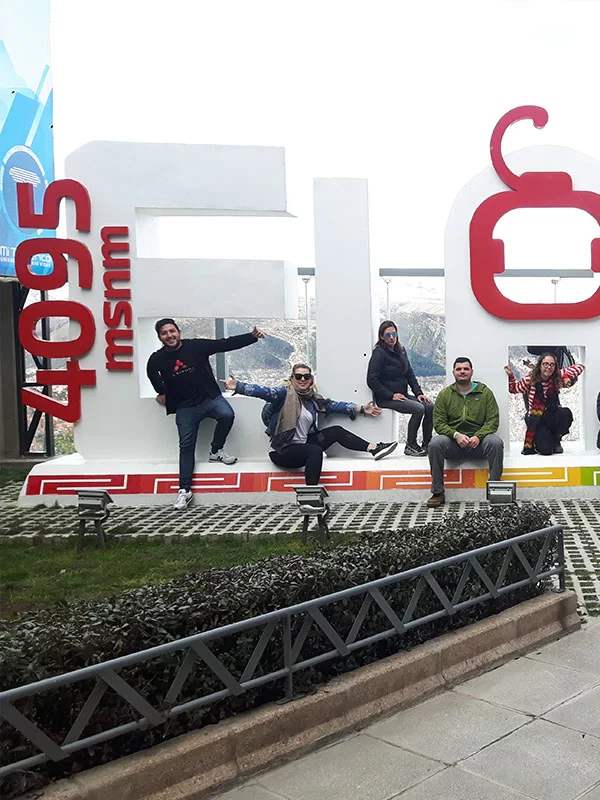 This activity includes the following:
Local Tour Guide (English-Speaking)
Ticket to the Cable Car
Public transportation Ticket
Entrance to the Cholitas Wrestling show
VIP seats
Small snack and drink
Souvenir
Transportation back to La Paz city center
This activity does NOT include the following:
Tips and Extras not mentioned in the Programme
We advise you to bring the following:
Comfortable shoes
Extra money
Sunglasses and sunscreen
Water
Camera
What are you waiting for?